Sep 18, 2020
Working While Queer | The Gag Ep 4: Work
Join queer artists Kile Atwater and Jason Ford as they talk about interesting personal and cultural topics from their black queer perspective. In each episode they pay homage to a song as they speak on the themes and topics directly related to the music.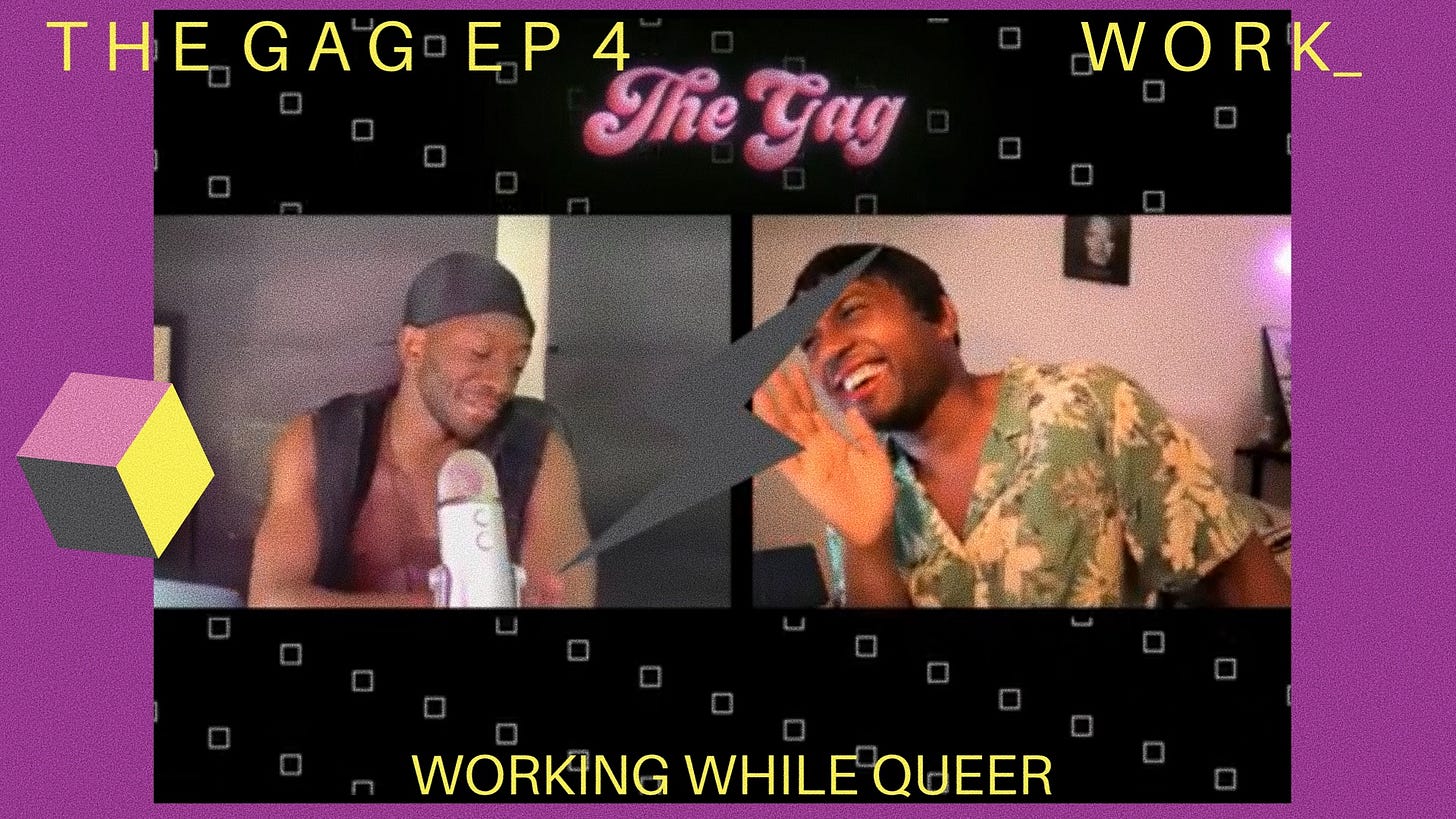 Welcome back to the fourth episode of The Gag! In each episode, we pay homage to our favorite songs and talk about the themes of the music. And since I chose the hit Rihanna song Work. We naturally discussed our experiences working in corporate america and entertainment, and the struggles we've dealt with being queer on the job.
I personally chose this song and this topic because I've had some very crazy experiences dancing to this song in the club, and my life working in america as a queer person of color has been equally as messy.
If you enjoy this episode please share it with your friends, leave comments, and play it while you're minding your business, because there is more content coming just for you soon.
---
Thanks for being a subscriber
Remember you are more powerful than you know
- Kile Atwater